Skip Navigation
Website Accessibility
| OPEN 7 DAYS A WEEK | FAMILY OWNED SINCE 1968 | 10500 Marty St, Overland Park, KS 66212 | 913.341.5330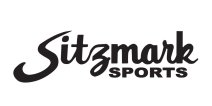 SALOMON S/PRO SUPRA BOA 120
The next dimension in fit.
Engineered to advance foothold and performance by challenging traditional boot constructions, Salomon's Supra BOA 120 ski boots outline a new standard of perfect fit. Our ExoWrap® Construction, combined with a weaved Alpine Boa buckling system, offers more harmonized foot-wrapping, so you can easily re-dial your fit and performance through the day.


More contact, better fit
Strategically placed thinner-shell walls, Alpine Boa dial, cable and guides increase the number of tightening points on the forefoot, for a more precise fit.


Precise foot wrapping
The ExoWrap® construction, Alpine Boa system, and latex-foam liner with elastic belt allow for a more rounded shell deformation and more precise wrapping of your feet.


Accurate ski-steering
The mix of a Custom Tongue and ExoWrap® construction delivers precise foothold so you can achieve effortless ski steering on any slope.