Skip Navigation
Website Accessibility
| OPEN 7 DAYS A WEEK | FAMILY OWNED SINCE 1968 | 10500 Marty St, Overland Park, KS 66212 | 913.341.5330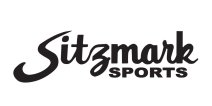 LIQUID FORCE ROCKET WAKESURF
IN STORE PICK UP ONLY

The Rocket will take you to the moon and back with effortless control and stability.
Our sure-footed Rocket is our most stable board in the line which will give everyone on the boat a huge confidence boost. It uses a winged swallow tail which allows for a fuller shape adding stability while the single to double concave hull gives smooth, flowing glide. Can be ridden as a twin "fish" or as a thruster for added drive down the line.


| Length (ft/in) | Width (in) | Thickness (in) | Rocker - Nose / Tail (in) | Volume (L) | Weight Range (lbs) |
| --- | --- | --- | --- | --- | --- |
| 4'8" | 19.8 | 1.20 | 3.3 / 1.0 | 15.7L | Up to 170 |
| 5'0" | 20.2 | 1.22 | 3.5 / 1.1 | 17.0L | 140 - 200 |
| 5'4" | 20.8 | 1.24 | 3.7 / 1.2 | 18.2L | 170 - 250+ |