Skip Navigation
Website Accessibility
| OPEN 7 DAYS A WEEK | FAMILY OWNED SINCE 1968 | 10500 Marty St, Overland Park, KS 66212 | 913.341.5330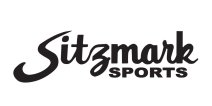 LIQUID FORCE PRIMO WAKESURF
IN STORE PICK UP ONLY

The Primo gives crisp turns, lovely response and endless performance!
The Primo features a wider tail for sharper, more pivotal turns and the crisper channels offer better hold throughout your surf. Run a single center fin for the classic "Skim" feel or as a "Twin" with the two outer fins in for the hybrid surf feel, It's up to you which path to take. Constructed in our bomb-proof Dura-Surf construction, the Primo will stand up to a beating.


| Length (ft/in) | Width (in) | Thickness (in) | Rocker - Nose / Tail (in) | Volume (L) | Weight Range (lbs) |
| --- | --- | --- | --- | --- | --- |
| 4'0" | 19.72 | 1.00 | 2.12 / 0.4 | 10.95L | Up to 130 |
| 4'5" | 20.38 | 1.08 | 2.50 / 0.50 | 13.50L | Up to 180 |
| 4'10" | 20.68 | 1.17 | 2.75 / 0.55 | 16.24L | 150 - 200 |
| 5'3" | 20.87 | 1.25 | 3.00 / 0.61 | 19.04L | 190 - 240+ |