Skip Navigation
Website Accessibility
| OPEN 7 DAYS A WEEK | FAMILY OWNED SINCE 1968 | 10500 Marty St, Overland Park, KS 66212 | 913.341.5330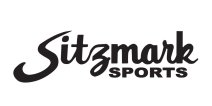 LIQUID FORCE HAPPY PILL WAKESURF
IN STORE PICK UP ONLY

Take a set on the Happy Pill and see what all the stoke is all about!
With a full, round shape and quad fin set up, this board is stable yet snappy and manoeuvrable. Drive down the line to pop an air or chill and hang your toes over the nose. This board is a beyond forgiving and can be mellow or aggressive depending on your mood. The perfect blend of performance and stoke for any rider ability level.


| Length (ft/in) | Width (in) | Thickness (in) | Rocker - Nose / Tail (in) | Volume (L) | Weight Range (lbs) |
| --- | --- | --- | --- | --- | --- |
| 4'2" | 19.18 | 1.58 | 2.87 / 0.62 | 17.18L | Up to 150 |
| 4'6" | 19.88 | 1.67 | 3.25 / 0.72 | 20.23L | 120 - 190 |
| 4'10" | 20.50 | 1.77 | 3.45 / 0.80 | 23.81L | 170 - 220 |
| 5'4" | 21.62 | 1.80 | 3.50 / 0.91 | 27.10L | 190 - 250+ |