Skip Navigation
Website Accessibility
| OPEN 7 DAYS A WEEK | FAMILY OWNED SINCE 1968 | 10500 Marty St, Overland Park, KS 66212 | 913.341.5330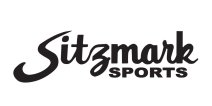 LIQUID FORCE FOCUS WAKESKATE
IN STORE PICK UP ONLY

Like your favorite skateboard, the Focus Wakeskate will feel right at home under your feet.
Featuring a 9-ply laminated wood construction and fully covered with a durable diamond stamped and brushed EVA top sheet, the Focus is where it's at. Riders all across the globe love its foam grip because you can shred with or without shoes, and still feel fully connected with your skate. You can't progress if you don't try, so grab a Focus wakeskate and let the good times begin!


Length (in)
Nose / Tail Width (in
Width (in)
Surface Area (in

2)

Rocker (in)
Weight Range (lbs)
42"
12.2
15.8
604.8
2
145+
44"
12.4
15.9
637
2.1
170+