Skip Navigation
Website Accessibility
| OPEN 7 DAYS A WEEK | FAMILY OWNED SINCE 1968 | 10500 Marty St, Overland Park, KS 66212 | 913.341.5330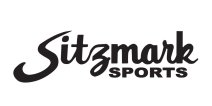 LIQUID FORCE TRIP WAKEBOARD
IN STORE PICK UP ONLY

The OG! An absolute ripper of a board guaranteed to put a smile on your face!
The Trip has a fuller tip and tail shape for more pop than ever before. The D-I-S-C hull has longer molded-in fins that improves control and make transitioning from novice to advanced easier when removing the center fin. Added rocker makes the Trip perform better on today's bigger wakes. For '23 we added a 150 for the bigger guys out there. Take a set on one and you'll see why we've been Trippin' for all these years.


Length (cm)
Width (in)
Surface Area (in

2

)
Rocker (in)
Stance 6X/6R (in)
Weight Range (lbs)
130
16.6
741
2.4
19 - 23
60 - 130
135
16.8
782
2.5
20 - 24
100 - 170
139
17.1
820
2.6
21 - 25
140 - 220
144
17.4
861
2.7
22 - 26
170 - 240
150
17.7
915
2.8
23 - 27
200 - 270+