Skip Navigation
Website Accessibility
| OPEN 7 DAYS A WEEK | FAMILY OWNED SINCE 1968 | 10500 Marty St, Overland Park, KS 66212 | 913.341.5330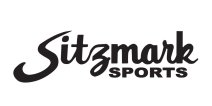 LIQUID FORCE RDX WAKEBOARD
IN STORE PICK UP ONLY

Ultra-smooth pop off the wake, with a stylishly smooth, mellow, and controlled ride on the water.
The RDX features quad molded-in fins which are deep enough for extra hold when needed, but still allow for a loose, fun ride. Its Progressive 3-Stage Rocker gives you all the pop you are looking for, while the single to double concave center hull softens the landings for when you really send it!! With a new 146cm size anyone can hop on this board and absolutely shred...


Length (cm)
Width (in)
Surface Area (in

2

)
Rocker (in)
Stance 6X/6R (in)
Weight Range (lbs)
130
16.6
738
2.4
19 - 23
60 - 130
134
16.8
773
2.5
20 - 24
90 - 170
138
17.2
817
2.6
21 - 25
130 - 190
142
17.5
852
2.7
22 - 26
160 - 210
146
17.7
886
2.7
23 - 27
170 - 240+