Skip Navigation
Website Accessibility
| OPEN 7 DAYS A WEEK | FAMILY OWNED SINCE 1968 | 10500 Marty St, Overland Park, KS 66212 | 913.341.5330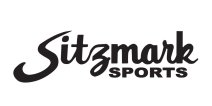 ROXY LOLA
The Roxy Lola binding is designed to match the needs of the Roxy rider with adjustability, comfort, and performance features for precise control.
A medium flexing binding, the Lola has a dual ankle strap construction
for lightweight support and comfort, full eva padded baseplate for extra shock and vibration absorption, and an asymmetric padded highback with tool-less adjustability for intuitive support and control. The baseplate is a responsive dual vent design for reinforced support that works in harmony with all the Lola components. The Roxy Lola is ready for any mountain adventure!