Skip Navigation
Website Accessibility
| OPEN 7 DAYS A WEEK | FAMILY OWNED SINCE 1968 | 10500 Marty St, Overland Park, KS 66212 | 913.341.5330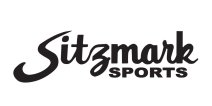 K2 KANDI
For groms searching for an all-mountain freestyle snowboard to match their progressing skill set, the K2 Kandi youth snowboard focuses on features that matter, making snowboarding more fun and progression easier than ever before.

For easy turn initiation, mid-run butters, and freestyle progression, we give the K2 Kandi a Catch-Free™ Tune, eliminating the hooky feel often experienced on other grom snowboards.

The Extruded 2000 base is fast, tough, low maintenance, and easily repairable, giving you and your grom the confidence and peace of mind to send it on any terrain.