Skip Navigation
Website Accessibility
| OPEN 7 DAYS A WEEK | FAMILY OWNED SINCE 1968 | 10500 Marty St, Overland Park, KS 66212 | 913.341.5330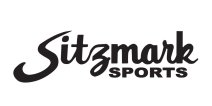 K2 CINCH TC
Maximize your time on the slopes with the Cinch TC bindings. With lift ticket costs soaring, efficiency is key, and these bindings deliver convenience without sacrificing performance. Loaded with our tried-and-true features, they ensure you make the most of your mountain experience.

Designed for comfort and ease of use, the Cinch TC bindings feature the GF Profusion™ Chassis, 3°Canted Footbed, EVA footbed cushioning, and sliding Power Ramp. These elements work together to enhance your natural stance, providing a plush and supportive platform that keeps you balanced whether you're tearing through trees or cruising on groomers.

The AT Nylon Highback combines durability and lightness, flipping down 90º toward the snow for easy strapping in. With our trusted Cinch™ Technology, a simple pull of a lever locks it securely in place for hassle-free cruising. The Custom Caddi™ 3D Ankle Strap and PerfectFit™ Toe Strap make adjustments a breeze, ensuring a snug and confident fit for effortless carving all season long.