Skip Navigation
Website Accessibility
| OPEN 7 DAYS A WEEK | FAMILY OWNED SINCE 1968 | 10500 Marty St, Overland Park, KS 66212 | 913.341.5330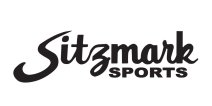 K2 MINI TURBO BOOTS
With one eye focused on durability and the other locked in on warmth and comfort, the Mini Turbo Boot will help keep a smile on their face and their feet strapped in all day long.
Packed full of tech and features as our adult boot collection, the Mini Turbo grom snowboard boot gives your grom the confidence to anything you put in front of them. This philosophy is proven with features like the Youth BOA® Fit System, allowing your grom to get the perfect fit from their boots with the effortless twist of a dial. Inside, the K2 Mini Turbo's heat-moldable liner is warm and breathable and can be custom-fit to any foot shape. It also features internal J-bars that hug the ankles for a supportive and responsive fit. Finally, we've placed our Grows-A-Long shim system there, allowing you to add or subtract sizes for a perfect fit during mid-season growth spurts.
*Performs best in combination but not exclusively with the K2 Mini Turbo, Lil Kat, or Lil Mini snowboard and Mini Turbo or Lil Kat binding.