Skip Navigation
Website Accessibility
| OPEN 7 DAYS A WEEK | FAMILY OWNED SINCE 1968 | 10500 Marty St, Overland Park, KS 66212 | 913.341.5330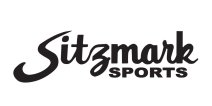 ONE MC BUS STOMP PAD
MC BUS art stomp pad/traction pad from MC's Lib Tech Radical Rick snowboard.
This traction pad has a clear material over the MC BUS graphic with our new cone shaped stud design. It is extremely hard to scratch. We use a propriety rubberized material that is light, waterproof, and nearly indestructible.
Super durable clear material over the classic MC BUS graphic. Specially designed cone shaped studs provide great traction.
Help your foot stay where it should be when getting off chair lifts or when you ride with one foot strapped in.
This pad is molded and produced in our Belfair Factory!