Skip Navigation
Website Accessibility
| OPEN 7 DAYS A WEEK | FAMILY OWNED SINCE 1968 | 10500 Marty St, Overland Park, KS 66212 | 913.341.5330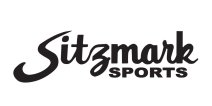 ONE CRYSTAL GEMS
Add some sparkle to your life with the ive your boot more traction on the board when getting off chair lifts or riding with one foot strapped in.
Multi-piece traction pad system, place them where you want!
Gems stick to various other surfaces as well, if you like how they sparkle.
Size: 10 Pack, .75" each gem