Skip Navigation
Website Accessibility
| OPEN 7 DAYS A WEEK | FAMILY OWNED SINCE 1968 | 10500 Marty St, Overland Park, KS 66212 | 913.341.5330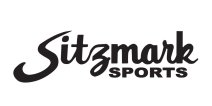 ONE CAT EYEZ STOMP PAD
Calling all cat lovers!
Snowboard Stomp Pad/Traction Pad. Clear material with our new and improved cone shaped stud design over our classic Cat Eye graphic to give your boot more traction on the board when getting off chair lifts or riding with one foot strapped in.
Keep your foot where it should be.
Size: 6" x 5"