Skip Navigation
Website Accessibility
| OPEN 7 DAYS A WEEK | FAMILY OWNED SINCE 1968 | 10500 Marty St, Overland Park, KS 66212 | 913.341.5330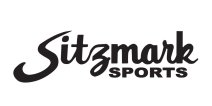 ONE BOARD MOUNT 4PK
Mounts 2 boards.
Our patent-pending Offset Mounts are a nice position system that safely and cleanly mounts your snow board or even ski's in some cases to the wall. By rotating the Offset Mounts you are able to dial in the distance between the two mounts so another sized board will fit into the same area without re-drilling. And the height of the board can be changed by rotating the mount around. Great for the vintage snowboard collector or any snowboard or skis.
Comes with: 4 Offset Mounts (mounts 2 snowboards), instructions, fine thread drywall screws x 4, chrome flathead screws x 4, and self-drilling drywall anchors x 4.
Size: 3/4" x 7/8" x 7/8"
Color: Black
Designed by: Oneball Patent Pending