Skip Navigation
Website Accessibility
| OPEN 7 DAYS A WEEK | FAMILY OWNED SINCE 1968 | 10500 Marty St, Overland Park, KS 66212 | 913.341.5330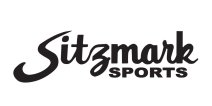 BONES SWISS BEARINGS
IN A CLASS OF THEIR OWN
feature Cerbec ceramic balls that are much lighter, stronger, waterproof, and longer lasting than the finest steel balls.
Features:
Accelerate faster.
Roll faster and farther.
Resist dirt and moisture better.
Help to repair injuries to your races caused by dirt.
1 non-contact, removable rubber shields allow easy cleaning.
High speed nylon ball retainer for greater strength and speed.
Skate Rated™ clearances, tolerances, materials and lubricant provide the best performance and durability possible.