Skip Navigation
Website Accessibility
| OPEN 7 DAYS A WEEK | FAMILY OWNED SINCE 1968 | 10500 Marty St, Overland Park, KS 66212 | 913.341.5330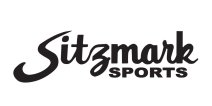 187 COMBO PAD PACK
THE 187 Combo Pack is the industry best for safety and protection. Design and craftsmanship proven in our Pro Series is used to optimize the fit, comfort, and durability of this pack. 187 Killer Pads® is the brand trusted by the top skaters in the world.


FEATURES
- Elastic backs accommodate a wider size range!
- Contoured form-fitting design cradles knees and elbows
- Superior foam system absorbs hard impacts
- Streamline shape and design increases mobility
- Seamless interior finish provides ultimate comfort
- Ballistic nylon with industrial-weight stitching ensures durability
- Size specific caps create close contact with pad to minimize bulK

To ensure a perfect knee and elbow pad fit, measure circumference of extended knee and elbow and match to the sizes listed below:

XS- Knee - 11-13 in Elbow - 6-8 in

S/M- Knee - 13-15 in Elbow - 8-10 in

L/XL- Knee - 15-17 in Elbow - 10-12 in

PRO TIP: If your measurements are in-between the sizes shown or you're simply in doubt, we strongly recommend sizing up to the larger size. We have found over the years that customers do better when they choose the larger size.