Skip Navigation
Website Accessibility
| OPEN 7 DAYS A WEEK | FAMILY OWNED SINCE 1968 | 10500 Marty St, Overland Park, KS 66212 | 913.341.5330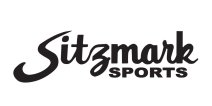 SANTA CRUZ DOT 7.75 COMPLETE
This 7.75 Santa Cruz Skateboards pre-built completes feature wider shapes for easy foot placement and shorter wheelbases for easy turning.
High quality components include:

Deck: Lightweight & strong 7-ply birch construction

Trucks: Strong, lightweight cast aluminum trucks for easy turning.

Wheels: Smooth riding, durable wheels

Grip tape: High quality professional grade grit and adhesive.

Bearings: Durable high speed precision steel bearings with oil lubricant for easy rolling.