Skip Navigation
Website Accessibility
| OPEN 7 DAYS A WEEK | FAMILY OWNED SINCE 1968 | 10500 Marty St, Overland Park, KS 66212 | 913.341.5330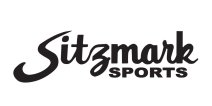 ANDALE PROD SWISS BEARINGS W/HARDWARE
Give your favorite complete a face lift with the Andale PRod Swiss skateboard bearings & Diamond Supply Co. hardware. This combo pack features a bonus of fresh screws and nuts to fasten your trucks to your deck, while the 8 total bearings with removable sidewalls make it easy to re-lubricate on the fly and keep you rolling.
Set of 8 bearings, 8 replacement shields, 4 bearing spacers and 4 axle nuts.
Set of 8 Diamond Supply Co. screws and nuts included for mounting your trucks to your board.