Skip Navigation
Website Accessibility
| OPEN 7 DAYS A WEEK | FAMILY OWNED SINCE 1968 | 10500 Marty St, Overland Park, KS 66212 | 913.341.5330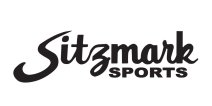 REGINA ANNA FUR BOOT
Regina women's fur boots have the following features....
They are hand made in Northern Italy where many of the best boot manufactures in the world are located.

The Fur: These boots are constructed using the finest quality Goat fur shaft and calfskin hair bottom. The boot is detailed with a leather lace-up front.

NEW COLORS for 2018: Bordeaux, Grey

The Insulation: These boots are fully lined including the foot bed with a plush 100% Italian wool lining.

Cold rated to -20'C so your feet will stay toasty and warm all winter long but are able to breath easily due to the use of only natural materials.

Waterproof Rating: Snow proof and water resistant

The Soles: These boots are made with a robust synthetic outsole with a nonskid profile which provides plenty of traction on ice and snow.

Height of the boot: On an average, the boots stand about 12 inches tall.

Top Opening: The average opening is about 15 inches which allows one the option to wear your pants inside or outside the boot.

Because these boots are made with real fur, there may be a slight color variance.