Skip Navigation
Website Accessibility
| OPEN 7 DAYS A WEEK | FAMILY OWNED SINCE 1968 | 10500 Marty St, Overland Park, KS 66212 | 913.341.5330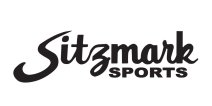 GIRO MOXIE
FROM ITS PLUSH FLEECE TO ITS WIDE FIELD OF VIEW, THE SMALL-TO-MEDIUM FIT WOMEN'S MOXIE™ GOGGLE HAS WHAT YOU NEED TO INSPIRE CONFIDENCE ALL OVER THE MOUNTAIN.


THE MOXIE™ IS A SMALL-TO MEDIUM-FIT WOMEN'S GOGGLE THAT OFFERS DOUBLE-LAYER FACE FOAM WITH MICROFLEECE FOR A SOFT FEEL, SLEEK STYLE, AND AN EXTRA LOW-LIGHT LENS.
The Moxie is a small-to-medium fit women's goggle that is packed with many of the amenities found on Giro's premium line. One run down the mountain and you'll quickly appreciate the wide field of view with EXV Technology, anti-fog coating, and how it's seamlessly compatible with any Giro helmet. The gorgeous styling, microfleece lining and double layer face foam is also detailing worth noticing, designed to keep you confident and comfortable on the mountain.