Skip Navigation
Website Accessibility
| OPEN 7 DAYS A WEEK | FAMILY OWNED SINCE 1968 | 10500 Marty St, Overland Park, KS 66212 | 913.341.5330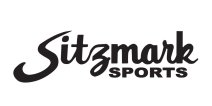 SPORTUBE SERIES 3 CASE
In store pick up only.

The largest multi-use case, the Series 3, is perfect for trips with family and friends! Originally designed to hold 2 snowboards with bindings and boots, our customers found new uses for the Series 3! It get hold 3 pairs of skis and poles, 2 adults skis and poles and 2 children's or a snowboard and 1 pair of skis- You name it, the Series 3 can carry it!

Hard plastic shell protects your equipment whether traveling by plane, train automobile or shipping via FedEx/UPS.