Skip Navigation
Website Accessibility
| OPEN 7 DAYS A WEEK | FAMILY OWNED SINCE 1968 | 10500 Marty St, Overland Park, KS 66212 | 913.341.5330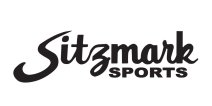 SPORTUBE NIK NAC PAK
The Sportube Nik Nac Pac is ideal for holding all the little things you take on vacation such as shoes, goggles, gloves and even your dirty laundry. It fits neatly between skis and boards in Series 2 and Series 3 Sportube cases* or in any other luggage.


Dimensions: 11" x 17" x 5"

Durable and water resistant, it will keep your belongings clean and dry

.